Billboards are something that we've all come across as we are driving or walking. Even though everything seems to be digitalised, billboard advertising remains an effective method for brand awareness. Since they are placed in busy areas and get a lot of views, they are a great way to broadcast your business to thousands of potential customers. Here is everything you need to know about billboard advertising.
What does billboard advertising cost?
The cost of renting a billboard is determined by three main factors:
1. Location
Location is the biggest influencing factor when it comes to billboard costs. This is because where you place your billboard determines how many people see your ad. To determine the price of a location, advertisers look at footfall, impressions, and audience demographics.
Footfall is the amount of pedestrian or vehicular traffic that passes an advertising site. It is used as an indication of how successful an area might be because high traffic means more people will see your advert. That said, footfall isn't enough to measure the desirability of an advertising location. Marketers are after impressions, which is the number of times people are likely to notice an advert. Although a busy road may get higher footfall, a junction with a lot of stationary traffic offers better impressions. Lastly, when choosing an advertising site, marketers also look at the audience demographic. Billboard sites the gain audience from a high-income demographic are more expensive to rent.
2. Size
The rule of thumb is the bigger the billboard, the higher the costs. Much of it has to do with production and placement costs, so a 96-sheet billboard will cost you more than a 6-sheet. Size isn't a big influencing factor when it comes to digital billboards because placements costs are low. These billboards display ads on a rotating pattern, which means the rental costs are shared between multiple businesses.
3. Display period
Outdoor advertising space is sold in 2-week cycles. As expected, costs increase according to the length of time you rent, so the longer the display period, the higher the costs. That said, billboard advertising costs can be reduced by increasing the display period. If you book a billboard for an entire year, you pay significantly less weekly costs.
How to design a billboard
When it comes to out-of-home advertising, you only get a few seconds to draw customers' attention and communicate your message. Here are a few billboard design tips to help you create an engaging and effective ad.
Keep it short and simple
Drivers and pedestrians only have a few seconds to glimpse at your billboard, so don't bore them with long texts. A billboard should only feature a maximum of six words, so get creative with your message. Opt for something simple and clever that draws attention and lingers in their mind rather than a long text. In addition, ensure that your company is clearly and prominently displayed so that the viewer connects the ad back to your brand. The text should be in a large bold font against a contrasting background.
Use images
The phrase 'a picture is worth a thousand words' is especially true in billboard advertising. Images immediately capture the attention of drivers and pedestrians and are much easier to focus on. Use a combination of text and a captivating photo to communicate information about your business, product, or service.
Make it memorable
To make your advertisement memorable, you must appeal to your audience's emotions, whether that be through humour, sadness, empathy, or anger. If your ad makes a viewer laugh, reminds them of a positive memory, or elicits any form of emotional connection, you have most likely secured yourself a loyal customer.
Consider its location
A well-designed billboard is reflective of its location. Incorporate nuances, nicknames, or jokes related to your area to help make your brand more impressionable to those who see it. While doing this, ensure that you maintain your brand tone.
Is billboard advertising effective in today's marketing?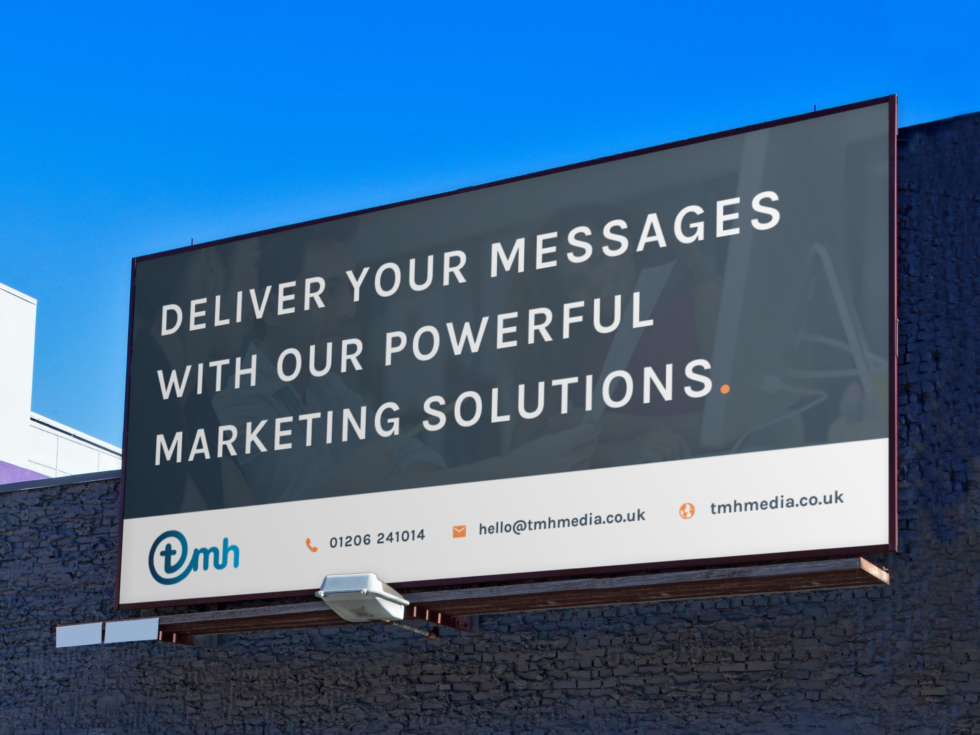 Marketers have created new advertising methods over the years. TV, radio, print, and digital advertising have gained massive popularity over the years, but even then, nothing has managed to replace local marketing. Brands continue to use billboards for conventional ad placement, and here is why.
71% of consumers look at messages on billboards
In a world where everyone is always on their phone, billboards may seem irrelevant, but they are not. Out of home advertising remains one of the most effective ways to prompt a consumer into taking action. With 71% of consumers admitting to looking at messages on billboards and 68% of customers confessing to making purchasing decisions in the car, it is safe to say that billboard advertising has an impact on consumer purchase decisions.
Billboard marketing costs 80% less than TV advertising
Although TV is considered one of the most effective ways to raise brand awareness and increase brand visibility, it is very expensive. Many companies cannot afford to advertise their products on TV, which is why they continue to use billboards. The cost of a billboard is estimated to be 80% cheaper than TV adverts.
26% of consumers have visited a website after seeing an out of home advert
Consumers interact with different marketing channels before finally converting and completing a purchase. Billboards are great for attention captivity and continuously bombarding your target audience; therefore, when consumers see the same billboard every day, they are more likely to take the call to action. According to research, 26% of customers have visited a branded website in response to a billboard advert they saw.
56% of customers will talk about a funny billboard advert they've seen
If you are sceptical about billboard advertising, you'll be pleased to know that approximately 56% of consumers talk about funny OOH adverts they've seen. This statistic is very reassuring to marketers and brands because it proves that billboard advertising is effective at raising brand awareness.
Billboards offer you the exposure needed to take your business to the next level. They are available in a host of options to fit all budgets so, if interested, get in touch with us today for more information.